Canned Organic Rosé Wine with Bubbles
12 Cans of rosé wine with bubbles
Our rosé wine shows the fresh and lively character, essence of the Mediterranean. An elegant, refreshing, aromatic and versatile wine that will pair exceptionally with many special moments for you.

Drink between 6-8ºC.
Aromas: Grapefruit, passion fruit, mango, magnolia and refreshing mentholated and aniseed notes.
Buy it with
Canned Organic Rosé Wine with Bubbles
12 Cans of rosé wine with bubbles
CONCOURS MONDIAL BRUXELLES
GRANDE MÉDAILLE D'OR
2023
INTERNATIONAL BUBBLES AWARDS
Super Gold Medal
2022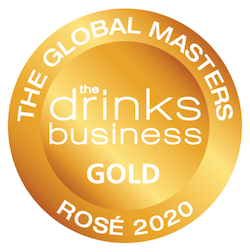 THE GLOBAL ROSÉ MASTERS
The Drinks Business
Gold Medal
2020
WE DELIVER
EVERYWHERE IN EUROPE*
GET IT HOME
WITHIN 48-72 HOURS
CUSTOMER CARE RESPONSE
IN LESS THAN 24H
Testimonials
We love your products! I recommended it to many friends, who also fell in love. Keep up the great work! 👏🏻
Kai B.
Germany
Last week I tried your Rosé and I can only tell you, I fell in love!
Aylin C.
Spain
We love your brand and marketing. It's awesome and a fantastic wine.  🤩
James K.
United Kingdom
The best Spanish Rosé that I have tried! Now I have it my restaurant.
Juan y Andrea
Formentera, Spain
The delivery went great, as usual! Unfortunately, the Born Rosé is so good, I need to reorder soon 🤪
Carolien K.
Germany
I've been recommending Born Rosé to all of my friends and been giving it away as gifts. My friends all love it!
Laura H.
United Kingdom